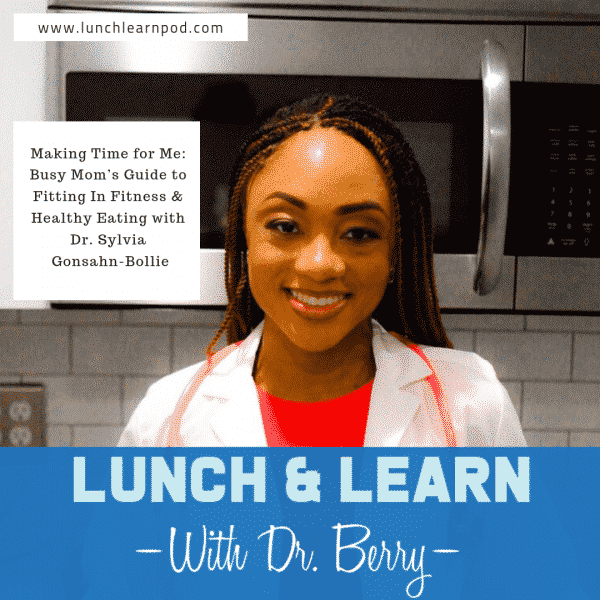 Fitting In Fitness & Healthy Eating…
On this week's episode of the Lunch and Learn with Dr. Berry we have a return guest from episode 93, Dr. Slyvia Gonsahn-Bollie. She is America's Favorite Obesity Doctor and she comes back for a second time to help our busy women especially moms in the Lunch and Learn Community just how to fit health and fitness into their busy schedule.
This episode should serve as the busy mom's guide to get over the hump of losing weight and staying on their fitness journey. The conversation follows the trend of our initial one where we focus on many of the obstacles that these busy women face when dealing with trying to juggle working, taking care of families and having little time to actually take care of themselves.
Remember to subscribe to the podcast and share the episode with a friend or family member.
Listen on Apple Podcast, Google Play, Stitcher, Soundcloud, iHeartRadio, Spotify
Sponsors:
Links/Resources:
Social Links:
If you are looking to help the show out
Leave a Five Star Review on Apple Podcast because your ratings and reviews are what is going to make this show so much better
Share a screenshot of the podcast episode on all of your favorite social media outlets & tag me or add the hashtag.#lunchlearnpod
Download Episode 111 Transcript
Download the MP3 Audio file, listen to the episode however you like.
Please follow and like us: