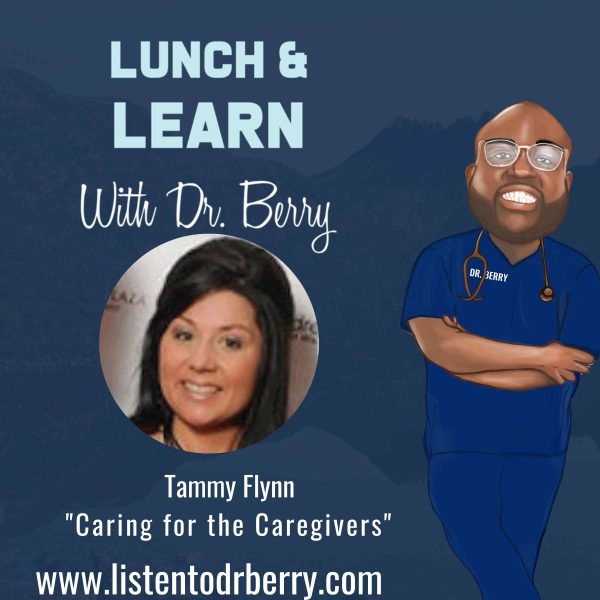 Let's talk about Caring for Caregivers
On this week's episode of the Lunch and Learn with Dr. Berry we have Tammy Flynn, a single mother of four who is passionate about helping individuals find a voice as a champion for their loved ones, especially within the medical and educational systems.
She is the host of the On-Air Advocate Podcast which helps to educate, support & empower all those with different abilities, mental & medical illness & caregivers.
We talk all about taking care of our loved ones, our family members & friends but I always stress that the most important person to take care of is yourself. This episode we talk about Tammy's passion to help those who usually put themselves last to help everyone else.
Text LUNCHLEARNPOD to 44222 today or sign up at www.listentodrberry.com to join the mailing list.
Remember to subscribe to the podcast and share the episode with a friend or family member.
Listen on Apple Podcast, Google Play, Stitcher, Soundcloud, iHeartRadio, Spotify
Sponsors:
Links/Resources:
Social Links:
If you are looking to help the show out
Leave a Five Star Review on Apple Podcast because your ratings and reviews are what is going to make this show so much better
Share a screenshot of the podcast episode on all of your favorite social media outlets & tag me or add the hashtag.#lunchlearnpod
Download the MP3 Audio file, listen to the episode however you like.
Please follow and like us: