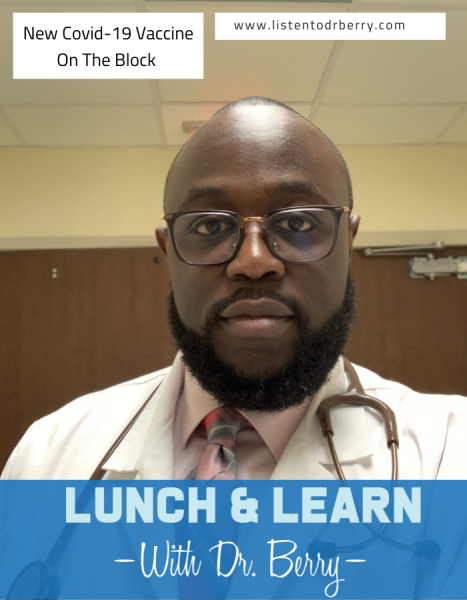 Let's talk about The New Covid-19 Vaccine…
Covid-19 Vaccinations are going to be the way we get back to normal sooner rather than later so this is an exciting time in our battle against the virus as the Johnson and Johnson Vaccine has received emergency authorization use, joining Moderna & Pfizer.
There are several differences with the Johnson and Johnson vaccine that I will go over on today's episode but overall I am very excited about adding a third player to the vaccine block.
In today's episode learn about the newest covid-19 vaccine to be approved in the fight against the coronavirus.
Text LUNCHLEARNPOD to 44222 today or sign up at www.listentodrberry.com to join the mailing list.
Remember to subscribe to the podcast and share the episode with a friend or family member.
Listen on Apple Podcast, Google Play, Stitcher, Soundcloud, iHeartRadio, Spotify
Sponsors:
Links/Resources:
Social Links:
If you are looking to help the show out
Download the MP3 Audio file, listen to the episode however you like.