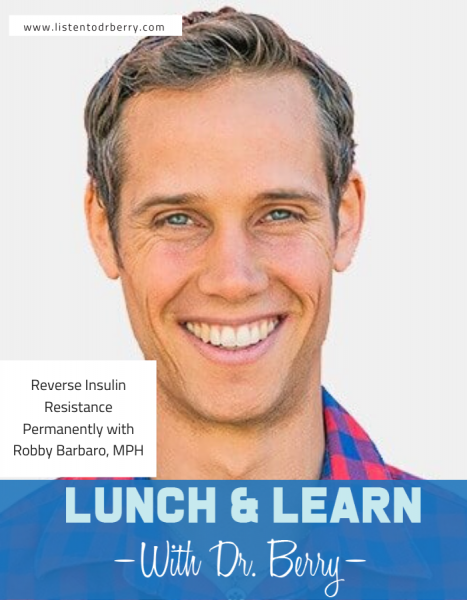 Let's talk about getting ready for a break…
In this week's episode of the Lunch and Learn with Dr. Berry we have Robby Barbaro, MPH who is the co-founder of Mastering Diabetes, a coaching program that teaches people how to reverse insulin resistance via low-fat, plant-based, whole-food nutrition. Robby was diagnosed with type 1 diabetes in 2000 and has been living a plant-based lifestyle since 2006.
This episode is going to be a welcoming change of information for those suffering from diabetes who have been told carbs are the enemy.
Text LUNCHLEARNPOD to 44222 to join the mailing list.
Remember to subscribe to the podcast and share the episode with a friend or family member.
Listen on Apple Podcast, Google Play, Stitcher, Soundcloud, iHeartRadio, Spotify
Sponsors:
Links/Resources:
Social Links:
If you are looking to help the show out
Leave a Five Star Review on Apple Podcast because your ratings and reviews are what is going to make this show so much better
Share a screenshot of the podcast episode on all of your favorite social media outlets & tag me or add the hashtag.#lunchlearnpod
Download the MP3 Audio file, listen to the episode however you like.
Please follow and like us: