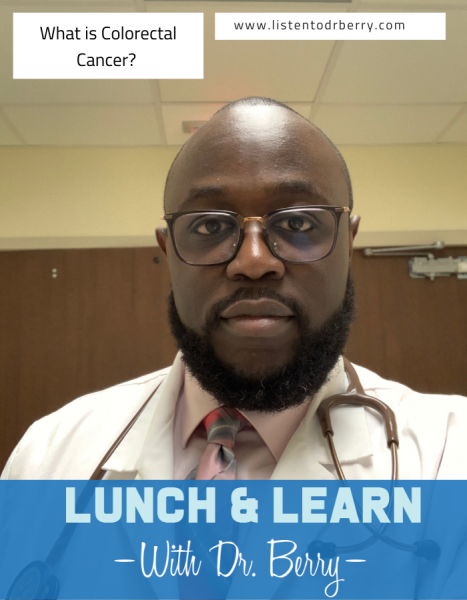 Let's talk about Colorectal Cancer…
It is the second leading cause of Cancer Related Death for Men & Women
One of the most common symptoms of colorectal cancer can be no symptoms at all.
The rate of colon cancer is increasing among adults younger than 50.
I can keep going but the underlying issue is that colon cancer is a disease that we have been losing the battle on for quite some time and if it takes us dedicating a whole month to being aware of it then I am all for it.
In today's episode learn what is colorectal cancer & why 1 in 24 people will develop it.
Text LUNCHLEARNPOD to 44222 today or sign up at www.listentodrberry.com to join the mailing list.
Remember to subscribe to the podcast and share the episode with a friend or family member.
Listen on Apple Podcast, Google Play, Stitcher, Soundcloud, iHeartRadio, Spotify
Sponsors:
Links/Resources:
Social Links:
If you are looking to help the show out
Download the MP3 Audio file, listen to the episode however you like.