First of all I just want to thank everyone on my social media pages who gave tremendous feedback on the new cover. If you are reading this and are a little confused on episode 17 of my lunch and learn I discussed my podcast cover as well as the theme of my upcoming podcast show. Earlier that day I had people pick and choose which cover art they like the best out of the four below: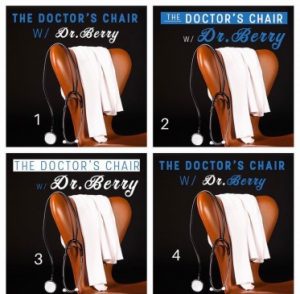 Comments I received included
"2 Changing the w/ from a white font to a blue font"
"I like two the most but 4 is my second option"
"4 I agree with no abbreviation"
" Make w/ Dr. Berry smaller because its taking away from the title"
"spell out w/"
"Get rid of the C. diff Stethoscope" – Inside joke for those who work in the hospital
 "Top right is nice"
"Top right is classy"
"Top Right. It got my attention"
In the end a majority of the people really liked #2 so I had my designer go back up and add all the requested touches & I must say I am glad I made them. I think what happens a lot of times in these new adventures we try to keep what we are working on as a secret but I have learned to move past that and actually accept the criticism.  Again check out the episode to get a little more detail about what the podcast will be about but from the bottom of my heart just want to thank all those who took the time to help me get the best first start as far as my cover art is concerned.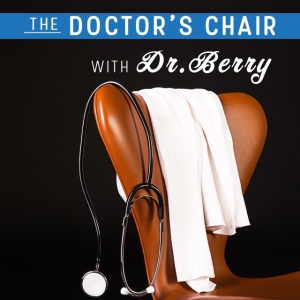 Please follow and like us: